LumaCare Duo Cold Laser Therapy Unit 13-4580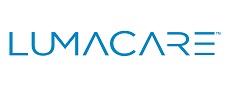 Manufactured by LumaCare
LumaCare Duo Cold Laser Therapy Unit 13-4580
Advanced therapeutic laser to treat acute pain & chronic injuries.
The LumaCare Duo™ is the first handheld Low Level Laser Therapy (LLLT) system to utilize two emitter heads instead of one.
Many users will be able to see faster results and save time with its pulsing, triple wavelength Cold Laser solution.
Users can adjust the two articulating arms and the dual rotational emitter heads of the patented LumaCare Duo™ to treat various injury locations.
Therapeutic laser light can be directed at the injured tissue from two directions at the same time. Having two emitter heads also allows LumaCare Duo users to focus more Infrared and visible Red light over a wider area. Users may also choose to implement only one emitter head as desired.
Two Rotating Emitter Heads
Two Articulating Arms
Three Pulsing-Wavelengths
Lightweight
Handheld
Rechargeable
Easy to Use
Competitively Priced
Specifications:
Laser Classification: Class 1
Operating Time: 30+ sessions. without charging
Peak Power per Emitter Head: 75 Watts
Power Source (Charger):
Input: 100-240V 50/60Hz 0.4A
Output: 18VDC 400mA
Wavelengths/Emitter Head:
905nm (four Infrared Laser Diodes)
808nm (six Infrared Laser Diodes)
670nm (five visible Red LEDs)
Number of Movable Device Arms: Two
Range of Motion/Arm: 90°
Number of Movable Emitter Heads: Two
Range of Motion/Emitter Head: 135°
Total Diodes/LEDs per Device: 30
Dimensions (Height x Width x Depth):
Closed: 4.75- x 5.63- x 2.75-in.
Open: 3.25- x 11.50- x 2.75-in.
Emitter Heads: 2.1- x 2.7- x 0.6-in.
Weight: 10.75 oz.
1 Years Manufacturers Warranty