Hausmann Mammoth T Hi-Lo Tilt Table 7706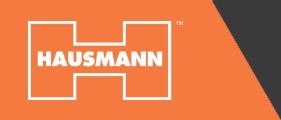 Manufactured by Hausmann
Hausmann Mammoth T Hi-Lo Tilt Table 7706
*Please note we may ask to charge additional shipping on this item. This item ships via Truck. LTL shipments need to be calculated specifically the to the destination zip code. 
*Please note this is a custom made item and takes 4 weeks to manufacture and 5-7 days to deliver.
Introducing the new Hausmann Mammoth T tilt table. It has a durable steel frame and features high-quality Pro-Form vinyl. It is proudly assembled and upholstered in the USA. A new addition to our table portfolio with the same quality and long-lasting durability you expect from Hausmann.
HIGHLIGHTS
Product is part of the Return to Mobility Suite
Width: 30-inch wide upholstered top
Weight: 440-pound weight capacity
Warranty: 3-years on the switches and upholstery, 5-years on the motor and 15-years on the steel frame providing long-term reliability
Tables take up less operational space with no end-to-end movement
Adjustable head section allows increased patient awareness without increasing the load on the lower extremities
Multiple-position independent footplates
Three (3) padded straps that are easy to apply and adjust
Angle indicator measures tilt of table to document progress
Heavy duty industrial lockable casters
2.5" tabletop featuring rounded corners and firm foam padding
Durable heavyweight Pro-Form vinyl upholstery – withstands heavy cleaning and disinfecting (see manual for more information)
Convenient and easy set-up
Available in both Standard and Custom SKU configurations
Warranty: 3-years on the switches and upholstery, 5-years on the motor and 15-years on the steel frame providing long-term reliability