SonoClean Ultrasonic Cleaner 2.64 Gallon SC-264
Special Price
$809.00
Regular Price
$825.00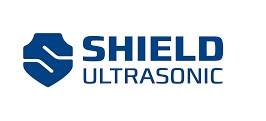 Manufactured by Shield Ultrasonic
SonoClean Ultrasonic Cleaner 2.64 Gallon SC-264
Please note SonoClean ultrasonic cleaners come with the basket and lid.
Our SonoClean series baths are designed for high-quality cleaning and removal of mechanical impurities, grease, oil and carbon residue from various parts and components, as well as for cleaning openings and cavities that are hard to reach.
SonoClean baths are also used to make emulsions out of immiscible liquids, extract nutrients from medicinal herbs into liquids, and substantially accelerate and improve impregnation quality.
SpecShield baths operate at 25kHz; where cavitation energy is much greater than at frequencies such as 35kHZ or 44kHZ. Ultrasonic radiators with 25kHZ are quite expensive expensive and difficult to produce, for this reason most manufacturers settle for higher, less powerful frequencies.
At Specshield we always use the highest quality components for our products. Most components are manufactured in house, including our electronic boards and ultrasonic transducers. We source our steel from one of the best European stainless-steel manufacturers in Italy, and all of our LCD screens come from renowned Japanese manufacturer Omron. SonoClean ultrasonic baths are all equipped with the same advanced digital processor controls used in our industrial line.
If your application specifically calls for a higher frequency cleaner, please contact us and we will install the required transducer in your bath.
Further advantages
ultrasonic tank made of cavitation-proof stainless steel
casing made of stainless steel, hygienic and easy to clean
patented in-house build transducer systems
industrial ultrasonic frequency of 25 kHz in table-top.
precise temperature control
SonoSmart technology automatically adjusts the transducers for any process, liquid, density and temperature allowing for maximum cavitation
All table top cleaners include one stainless steel basket
 24-month warranty
electronic turning knobs
the drain duct on the unit side 5.2L and bigger
pluggable mains cable
automatic safety switch-off after 12 h operation to prevent unintended permanent operation
automatic safety switch-off at 90 °C to protect the cleaning items against excess temperatures
| | | |
| --- | --- | --- |
| Inside Tank Dimensions | in | 10.6 x 8.3 x 7.9 |
| Voltage  | V | 120 |
| Tank Capacity | G(L) | 2.64 (10) |
| Available Frequency  | kHz | 25 |
| Max Temprature | ˚ C | 80 |
2 Years Manufacturer's Warranty